Congratulations to Mr Jewel Khan for achieving the Gold Award for WSH Supervisor Awards 2020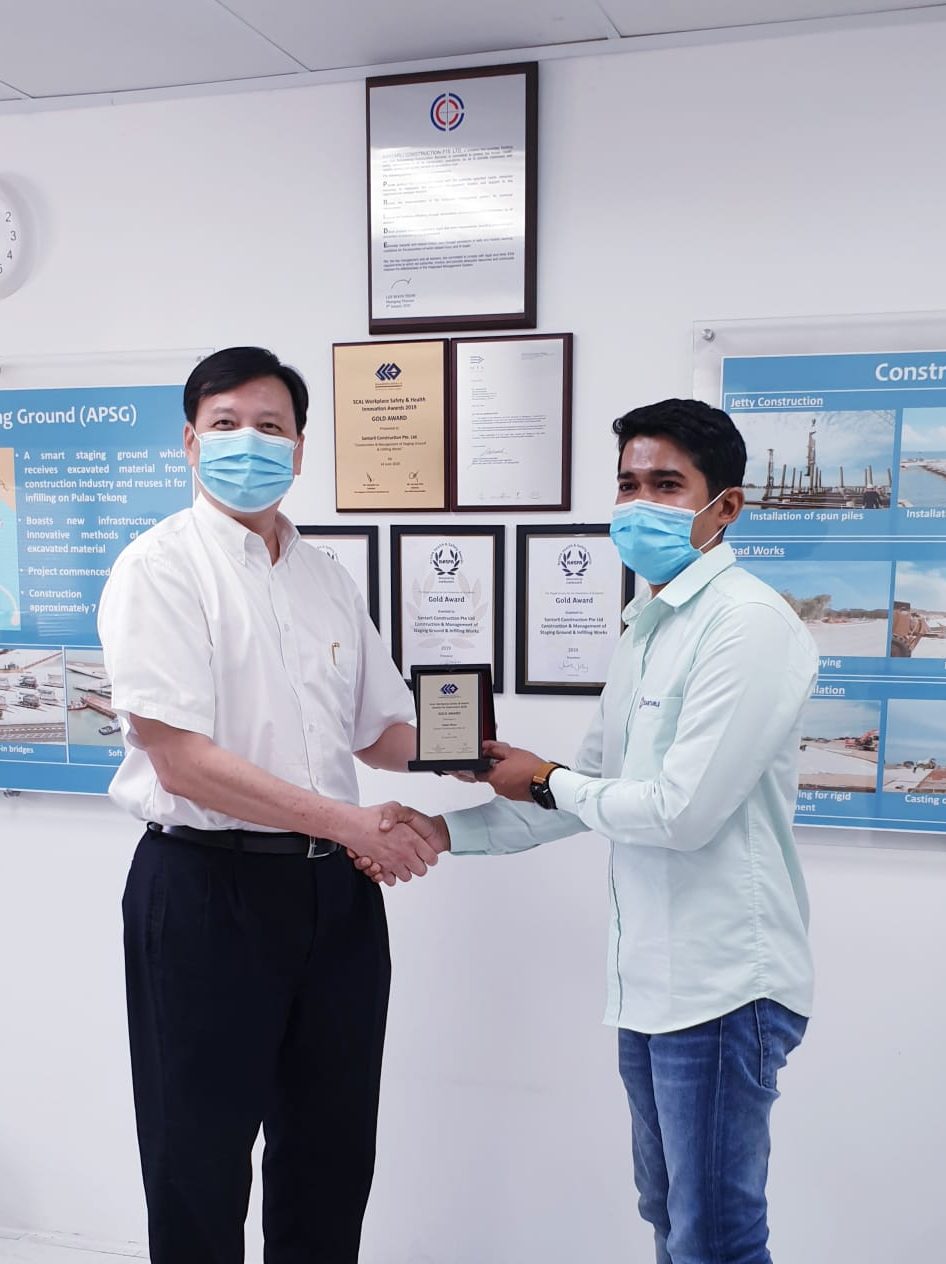 Each year, the Workplace Safety and Health (WSH) Council, in collaboration with the Ministry of Manpower (MOM), Association of Singapore Marine Industries, Singapore Contractors Association Ltd (SCAL) and the Singapore Manufacturing Federation, presents the "WSH Awards for Supervisors" to acknowledge their valuable contributions in cultivating safe and healthy workplaces in Singapore. This award recognises supervisors who take care of their workers under their charge by improving the safety and health performance in their workplaces.
Out of the four supervisors Santarli has nominated, three of our colleagues have been shortlisted for interview and were amongst the nine shortlisted from various construction companies Singapore-wide. Mr Keith Chan and Mr Ala Uddin were both awarded with Certificate of Merit.
"Our workers are our greatest asset, the least I can do for them is to safeguard their safety and maintain a healthy and conducive working environment. After all, "SAFETY ALWAYS COMES FIRST"."
Indeed, Mr Jewel Khan's mantra has been his utmost motivation to provide his best effort to take care of his workers' health and safety.
His mindset and commitment towards achieving excellence in workplace safety and health were greatly manifested by winning the annual Gold Award for WSH Supervisors Awards for the year 2020. He was featured in the WSH Awards 2020's Interactive Commemorative E-book that was launched in November 2020 highlighting his excellent achievement.
Mr Jewel Khan certainly is a worthy recipient and an exceptional example for all Santarli's supervisors in the years to come. Well done!